---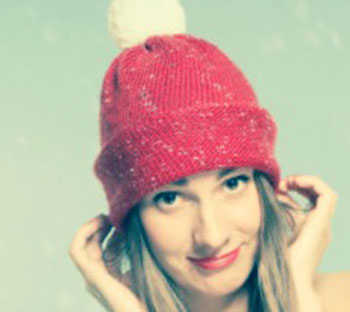 For most people Christmas is the best time of the year. Many people enjoy the contemplation, the connectedness with their families, the tasty food and the congeniality of the Advent season. Especially in the cold darkness of December with its grey weather Christmas time is always a nice silver lining at the horizon. But you can even dive deeper into the Christmas scene if you are a fan of body modification. To bring your style completely in Christmas fever we offer a wide range of flesh tunnel plugs with different stylish Christmas motifs. And even if Christmas is not your favourite cup of tea we are here to help you with our anti - Christmas plugs.
Christmas Ear Plugs - Crazy Tunnel jewelry for the Advent season
We offer a large variety of different plug jewelry here at flesh tunnel shop. Here in our Christmas section you will have the embarras de choix. But no worries - to make you the decision a bit easier we would like to make some suggestions which piercing plugs might be cool. Our most popular Christmas plugs are the unicorn flesh plugs with scarf and beanie. These are available in many different sizes ranging from 3 to 50 millimeters. Almost as beloved as the unicorn tunnels are our snowman or fluffy snowball plugs. These are very funny and will be an eyecatcher on any Christmas party. If you don´t want to have a whole snowball inside your stretched earlobe piercing maybe our snowflake flesh plugs will be the perfect choice for you. These are available in different crazy styles so that anyone will find its favourite. On the other hand - if snoflake and snowball plugs are not enough for you we also offer snowman flesh plugs here in our shop. Apart from the snow plugs of course you can get various other Christmas motifs here. These are Santa Claus, Christmas trees, angels, Christmas crib, presents any many more.
Fuck Christmas - Flesh Plugs for piercing fans who hate Christmas
Apart from all the positive sides that Christmas brings us it is also a huge commercial overload. Meeting the relatives that you haven´t seen the whole year (and maybe didn´t want to see) & claiming that you would love them so much feels very insincere for many people. Therefore we also have a solution for you if you have stretched earlobe piercings: The fuck Christmas plugs. These are available in the colours red a white and the best thing is: You can get them in any size between 3mm and 50 millimeters. This way you can show your reluctance against Christmas even if you wear very small or very big ear plugs. No matter if you love or dislike the Christmas festival you will find the right flesh plugs here.