---
Magnetic Fake Plugs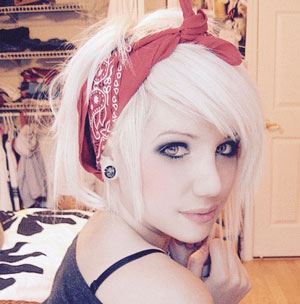 Magnetic fake plugs are height of fashion. They were exclusively made for anybody interested in a cool look but with no interest or admission get the earlobe pierced or stretched. The small magnetic discs can be placed nearly anywhere you can get pierced. The only limitation is the thickness of the skin in between. It flawlessly matches the ears or the nose. The magnets are absolutely safe to wear and won't cause any health issues. Many colours and sizes add to your options. Be the first to discover a new kind of jewellery.
Magnetic cheater earrings made of steel
Stylish magnetic fake plugs are available in various colours and styles. Of course you can also get them made of numerous materials. The most popular ones are magnetic cheater errings made from premium quality 316L surgical steel. Thes steel fake tunnels are available in gold, black, silver and rose gold. They are very beautiful and you don´t even need an earlobe piercing to wear them. These magnetic steel fake tunnels are available in different shapes. You can buy them in the classic round shape with and edge but they are also available in a semicircular version.
Wooden magnet fake tunnels - natural syle
Especially if you are a lover of nature fake plugs made of organic materials might perfectly fit to your style. The most popular ones are of course the wooden, brown magnetic fake plugs. These are available in two sizes: 8 mmm and 10 millimeters. For these Fake Plugs you don't need any piercing hole. These wooden cheater errings will be fixed by magnets at any position you like. With fake piercings like this one you take advantage of the fact that your body doesn´t need to be injured in any way. This way it will be easy to convince your parents that it is cool to wear jewelry like this.
Acrylic and silicone fake plugs with magnetic closure
Fake tunnels with magnetic closure are also available in acrylic. Acrylic is perfectly suitable to manufacture premium quality piercing jewelry out of it. It is very lightweight and has a smooth surface which helps to keep bacteria and viruses away from your earlobe. Acrylic magnet fake tunnels are also with numerous crazy motifs. The most popular ones are cannabis leafs, aztec styled faces, acid house smileys, stars and cherries. Also very popular at the moment are iron cross and dice magnet fake plugs. A very secret tip at the moment are glow in the dark magnet fake plugs. Like the clue is in the name these fake plugs will shine in the darkness. You don´t need any batteries for this and they are available in the three colours blue, yellow and pink. In the dark they shimmer in the orange. No matter what kind of magnetic fake plugs you like the best - we offer a large variety of them here. In our portfolio you can find magnetic fake plugs for men and of course stylish cheater errings for woman as well.