---
Picture and Pattern Flesh Tunnels with images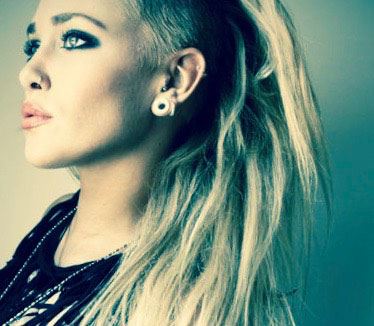 This section is clearly one of the most varied and most composite places on Flesh Tunnel Shop. Our picture, logo and pattern flesh tunnels let you experience a diverse selection of high class, high coloured piercing items. The repertory ranges from fully covered tunnels made by SUPANOVA CONCEPT to images on the outer rim of each piece. Each picture tunnel is fabricated out of surgical steel 316L and provided with an external thread for easy implementation. Most items start at a size of 2mm in diameter and partly go up to vast 30mm. The images cover anything from animal prints to rockabilly classics and popular motives like hearts, rainbows, stars, waves or the iron cross.
We pre select the pattern flesh tunnels - and you got the choice
All our pattern, logo, and picture flesh tunnels are very individual. You can chose between many different motifs in various tunnel sizes. This way you can be sure to find the right tunnel jewelry for your stretched earlobe piercing here. Although we offer a large selection we try to focus on the latest flesh tunnel trends and on the long term jewelry trends only. Thereby we make sure that you will only find stylish, trendy and contemporary pattern tunnel jewelry here. We don´t offer products we wouldn´t wear ourselves to keep the coulture of body modification alive. One of our most beloved tunnels at the moment is the rainbow flesh tunnel. Some people just enjow the beautiful bright colours, others see it as a positive political statement. These are available in sizes from 2mm to 20 millimeters and are made from high quality premium 316L surgical steel.
Carbon - Heart or Tiger Tunnels - buy you favourite motif here
Very popular with tuning fans at the moment are the carbon tunnels. These bring the nicely looking structure of carbon fibre on your tunnel jewelry. Because carbon fibre is not very suitable to manufacture tunnel jewelry out of it the carbon pattern tunnels are also made of high quality 316L stainless steel. Like most of the other patterns tunnels this one is availabe in sizes between two and twenty millimeters as well. Many of our customers are also huge fans of cats of prey patterns like leopard, tiger and lion. We offer them in various colours and sizes. Additionally you can also buy stylish zebra tunnels here. Apart from these nice animal print pattern tunnels we also offer flesh tunnels with hearts, iron crosses, ace of cubes and stars at the rim here in our shop. Just select your favourite one here and show your unique personality with your individual, stylish picture tunnel jewelry.