Spiral Tapers & Ear Spirals
---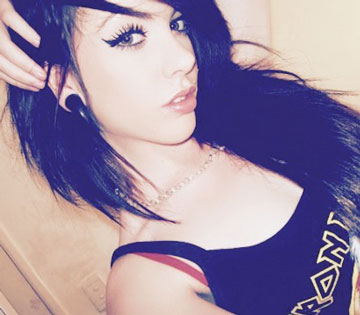 Spirals portray the equivalent of straight expanders. They are incorporated in the procedure of stretching in order to perform a gradual increase. The extraordinary shape combined with various materials, colours and designs makes every item a definite eye-catcher. An obvious advantage is the curved shape enabling it's user to wear his or her spirals while sleeping. Having stretched your earlobe piercing to a desired size? Our selection of ear flesh tunnels and ear plugs will definitely satisfy you. Interested in spirals as a pleasing fashion accessory? Our spiral materials reach from acrylic to wood and illustrate the diverse senses of taste. The articles span from 1.6mm to 20mm in diameter. The stated size represents the thickest spot of the spiral.
Spiral Expanders - the stylish way of ear stretching
At flesh tunnel shop we offer a large variety of different ear piercing stretchers. One of the most popular categories definitely is the spirals section. Many piercing fans buy the classic dark blue acrylic spiral tapers. These are available in sizes between 1.2 and 14 millimeters. The dark blue will fit to almost any clothing apart from green. Because we all know: Blue and green should never be seen unless there?s something in between:-). Almost in the same way popular are transparent spiral tapers. Maybe this is because people can watch their earlobe piercing in the mirror while wearing them. Or it might be that it is also because of the reason that transparent (clear) is a completely neutral colour that will match any other colour (even green). In addition to these two colours we offer many other colours which our acrylic stretchers are made of. These are yellow, green, light blue, purple, pink, red, black and of course white. So if the selection is too big just take all.:-)
Glow in the dark spiral tapers
Make your ear piercing shine with our great glow in the dark spiral tapers. These are available in many different sizes ranging from 4mm to 14 millimeters and you can also get them in different glow colours like green and orange. If you wear these spiral stretchers at a party or festival you will definitely be the eye catcher which will definitely increase the flirt factor. Additionally they are just perfect to stress your individual personality.