---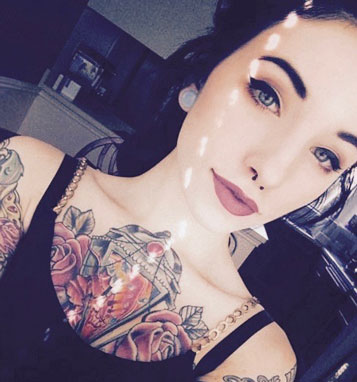 Ear plugs manufactured of silicone exist in the most diverse colour spectrum. The particular smooth surface makes you never want to shift to another plug. Especially sportsmen, motorcyclists or other people in demanding situations swear by the flexible matter. It prevents a pressure on the ears, making it wearable long run. Some plugs are equipped with a motive or include a glow in the dark effect. The glowing items get charged by natural or artificial light. At night it makes a noticeable appeal on others.
Colour Up your Ear - Silicone Ear Plugs from Blue to Green
Like already mentioned silicone offers a variety of properties that makes it perfectly suitable to produce piercing jewelry out of it. It is lightweight, soft, easy to clean and it will be difficult for bacteria to live on it.:-) Another aspect is the unlimited amout of colours silicone plugs are available in. Sometimes it is even hard to decide which colour to take. For this we would like to make some suggestions which silicone plugs you may like. These are the most beloved silicone plugs at the moment: First of all there are the blue silicone ear plugs. The colour is a very beautiful, rich and deep blue. These plugs are available in a wide size range. From 4mm up to 20 millimeters you can get them in any diameter. The same applies for green silicone plugs and for pink and red ones as well. Many people also like classic black and white flesh plugs made of silicone. They enjoy the fact that these colours will fit to any kind of clothing. This way there is no need to care about colour combinations.
Heart, Star & Smiley - Silicone Plugs with Motifs
If you prefer plugs with motifs you can also get them here. The latest trend at the moment are silicone ear plugs with punched out motifs like hearts, stars and many other ones. These are available in various sizes starting from 8 millimeters and ranging to 25mm. These are also available in various stylish colours like pink, black and white. Show some love to the world with your new hearts plugs. This way you will always be recognized in a positive way. If hearts are not your cup of tea maybe star plugs will be an alternative for you. Silicone plugs with pentagram or five-pointed star motifs are even available in various colour combinations. Like with all other plugs we also update our silicone plugs portfolio on a regular basis to bring the latest trends into our shop. Apart from trendy silicone plug motifs there are some everlasting ones which seem to be completely timeless. The most beloved ones of these motifs are: Agaric, Deer, Skull, Weed (Cannabis) and the good old acid house smiley. These motifs are always cool classics and completely independent from fast moving fashion trends. We offer plugs for stretched earlobe piercings with these motifs in various colours and sizes. This way chances are high that you will find your favourite flesh plug made of silicone and latex here.